Sons of the Desert -- Utopia Tent for Delegates-at-Large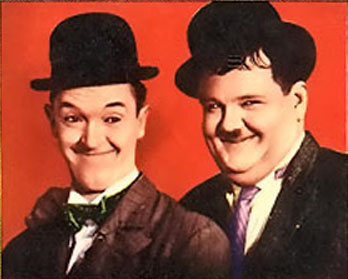 You may apply for membership in the Utopia tent. This is reserved for those individuals who are not members of existing tents. The membership fee ($20 US, £11 UK, €17 [euros] Europe) entitles you to a one-year membership and a one-year subscription to the Sons' international quarterly publication, The Intra-Tent Journal. The Journal regularly features news from other chapters, rare photographs, film and video information, and special feature stories about Laurel & Hardy.
Please make your check or money order payable to our Corresponding Secretary, SCOTT MACGILLIVRAY.
Send your membership request and fee to:

Scott MacGillivray
Corresponding Secretary
P.O. Box 2102
Natick, MA 01760 USA

Back to Home Page